"There's clear coordination, globally, of censorship. With few exceptions, countries have taken action to criminalize free speech, and they have done so in lockstep with each other. It began in earnest with censorship of theories about the origins of SARS-CoV-2, and grew from there to include anything COVID related." ⁃ TN Editor
> Coordinated censorship is occurring globally
> In response to the growing truth movement that warns against a totalitarian, tyrannical takeover, the United Nations has now declared war on "conspiracy theories" that suggest world governments are anything but honest and ethical, and have published a comprehensive guide on how to debunk and strike down claims to the contrary. According to the U.N., world events are "not secretly manipulated behind the scenes by powerful forces with negative intent"
> According to the U.N., a story only qualifies as truthful if "The sources are backed by fact-checking sites" — which we now know are all bought and paid for by the cabal that is conspiring to create a One World Government through a "Great Reset"
> To stop the spread of "conspiracy theories" about a global technocratic cabal hell-bent on stealing all private wealth and centralizing world governance, UNESCO, the European Commission and the World Jewish Congress have launched a joint Twitter campaign with the hashtag, #ThinkBeforeSharing
> Documents obtained by America First Legal (AFL) show the U.S. government colluded with Big Tech to censor on its behalf
> The Attorneys General of Missouri and Louisiana have filed a lawsuit against the federal government and have been granted discovery. Several officials from the Biden administration are being subpoenaed, as are several social media companies. The documents obtained by AFL are also being used in this lawsuit. Subsequent to the AFL's document release, several scientists who were censored by Big Tech at the behest of the federal government have joined the AG's lawsuit
___________________________________________
Chile Has One of The Highest Covid Vaccination Rates in The World; It Also Has 95% ICU Bed Occupancy
A nurse is explaining what these clot shots are doing to the immune system! Listen Closely!!!
https://rumble.com/v1fz6ln-a-nurse-is-explaining-what-these-clot-shots-are-doing-to-the-immune-system-.html
—–
Confidential Pfizer Documents confirm 82-97% of COVID Vaccinated Pregnant Women sadly lost their Baby during Trial
Mark Trozzi MD
Dan Hartman does not want other parents to suffer the loss of their children.His son, 17, died one mos after receiving vax. Dan has a passionate message for the many doctors and others who continue silent and complicit with the covid agenda: repent, speak up, and stop the injections! Here is Dan's intense heart felt 5 minute presentation from the July 5th event where he spoke along with myself and other Canadian covid truth physicians and activists:
https://drtrozzi.org/2022/08/16/dan-hartman-son-sean-17-died-1-month-after-vaccination/
There is also a link to the entire event with each speaker time-stamped for easy reference. This includes Canadian doctors Hoffe, Luchkiw, Malthouse, Shoemaker, Trozzi, Killian, and Fourchalk; Dr Eric Feintuch of the Inalienable Rights Alliance USA, Chris Vandenbos of Police on Gaurd; and these victims of the bioweapon injection: Bri Dressen, Dianne Spaulding, Dan Hartman, Mona Hasegawa, Glenn Chan, and Leah Gene.
—

Naomi Wolfe
American Massacre. Steve Kirsch Claims "Hundreds of Thousands" of mRNA-Vaccine-related Deaths, "Millions" of Injuries. Is He Right?
I am inclined to say "Yes." Here is why.
Wayne Root had pointed out that of 200 guests at his wedding eight months earlier, 26 of those had been seriously ill or injured, and seven had died; all of these were vaccinated. Root also had said that among his friends and family who had been at his wedding who were unvaccinated, none to his knowledge had gotten sick or died.

https://naomiwolf.substack.com/p/american-massacre-is-steve-kirsch

–
Steve Kirsch
Do you know how many people have been killed worldwide by their governments from the COVID shots?
It's around 12M. That is 40X the number of Americans who were killed in World War II. It's more than double the number killed by COVID.

https://2ndsmartestguyintheworld.substack.com/p/do-you-know-how-many-people-have

We are approaching the 6M Jews killed in the Holocaust over a period of 12 years. But we are killing people worldwide at a rate at least 6X faster than the Germans did. We are killing nearly close to 10,000 people every single day (the latest rate was roughly 8.46 million doses a day).
___________________________________________________
Liz Cheney defeated in Wyoming – I am hoping some sanity will be restored in November

https://www.toddstarnes.com/politics/trump-wins-cheney-loses-wyoming-in-landslide-loss/
______________________________________________________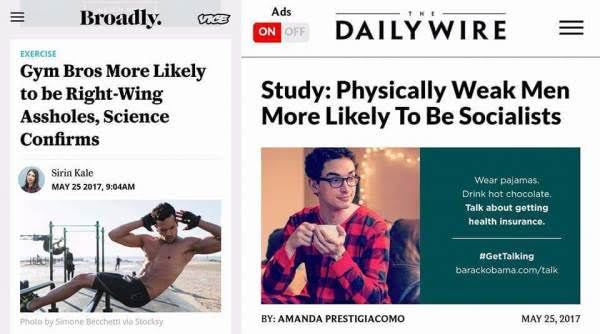 Study Reveals Administering Testosterone to Democrat Males Induces a Red Shift to Conservatism
http://www.yourdestinationnow.com/2022/08/study-reveals-administering.html