Gab User Arrested For Alleged 'Threats' Against The FBI
Man Arrested for Making Threats of Violence Against FBI
A Pennsylvania man has been arrested on charges of making threats of violence against FBI personnel.
Adam Bies, 46, of Mercer, was arrested late Friday in Mercer. He made his initial appearance in federal court today in Pittsburgh and remains in custody pending a detention hearing.
According to court documents, on or around August 11, the FBI National Threat Operations Section Social Media Exploitation team received a tip from MEMRI Domestic Terrorism Threat Monitor regarding Gab user "BlankFocus," later identified as Bies, who allegedly posted violent threats towards the FBI and law enforcement stating: "My only goal is to kill more of them before I drop" and "If You Work For The FBI Then You Deserve To Die".
____________________________________________________________
Weaponizing the Bureaucracy: Who Will Protect Us from the Government's Standing Army?
The IRS has stockpiled 4,500 guns and five million rounds of ammunition in recent years, including 621 shotguns, 539 long-barrel rifles and 15 submachine guns. Read more
IRSS is their own law enforcement
"The Federal Bureau of Investigation is a law enforcement agency. So is the Internal Revenue Service. Most people already think of the FBI as an elite policing agency. But the IRS also investigates crime beyond tax evasion and fraud."
https://www.jobs.irs.gov/resources/job-descriptions/irs-criminal-investigation-special-agent
____________________________________________________
"BIGGEST Disaster in Medical History!" ~ Dr Charles Hoffe Gives Riveting Speech In Vancouver, British Columbia, Canada
https://rumble.com/v1fhy3v–biggest-disaster-in-medical-history-dr-charles-hoffe-gives-riveting-speech.html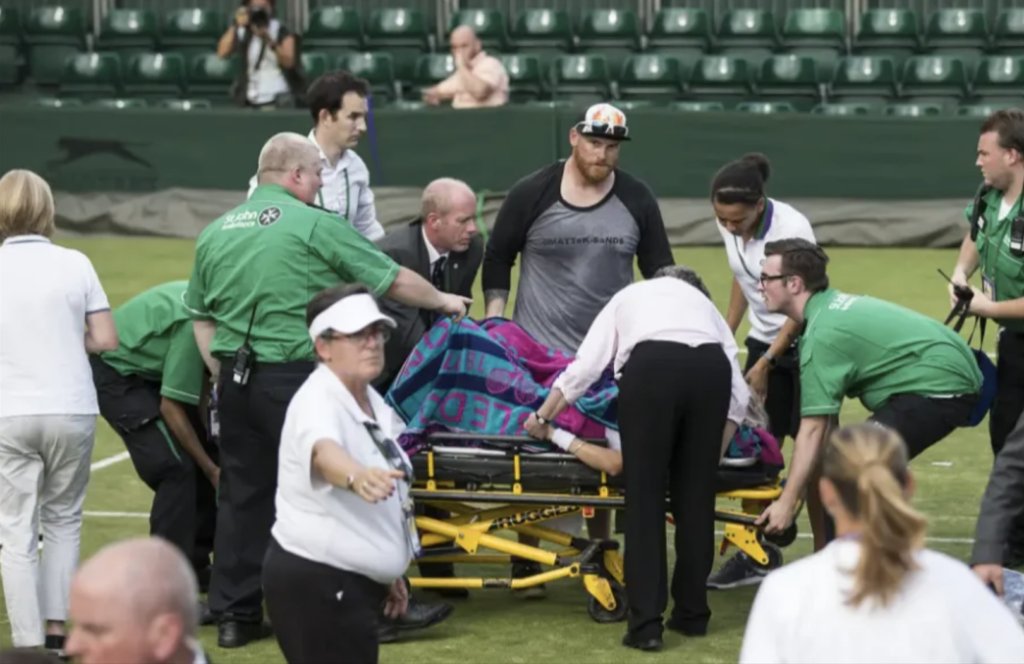 Neurosurgery resident Dr. Ryan Buyting, 26 is the seventh Canadian doctor to die in the past two weeks. Thirteen have died in total.

WHAT A WAKE-UP CALL THIS IS FOR ALL THOSE WHO BELIEVED IN "THE SYSTEM." I AM CONFIDENT THE NWO WILL BE STOPPED.
Dr. William Makis MD, cancer researcher at the University of Alberta and Nuclear Medicine Physician employed at the Cross Cancer Institute (CCI.) Alberta Health Services (AHS) said that Canadian medical schools require all students and residents to be fully vaccinated.

Dr. Makis is also the author of 100+ peer-reviewed medical publications.
"I've just been informed that Dr. Ryan Buyting, age 26, who was a promising medical student from Dalhousie and had just started Neurosurgery residency at Alberta Health Services in Edmonton, Alberta, has "died suddenly," he wrote.
"Canadian medical schools require ALL medical students and residents to be fully vaccinated (triple vaccinated) to be able to continue their education. I've stated before that those responsible (including Deans of Faculty of Medicine) should face criminal charges and long prison sentences," he added.
On July 18, AHS published a news release saying they will no longer require COVID-19 immunization as condition of employment.
"Alberta Health Services (AHS) is rescinding its Immunization of Workers for COVID-19 Policy, effective July 18, meaning AHS healthcare workers will no longer be required to be immunized for COVID-19 as a condition of employment," AHS announced.
_________________________________________________
________________________________________________________
Was Anne Heche Murdered?
Drone footage catches her trying to get up and being restrained.
Miles Mathis thinks Heche Death was faked
ANNE HECHE–The Miles Mathis paper. you don't even have to read it at this point. They have the same playbook and keep doing the same things.
http://mileswmathis.com/heche.pdf
_______________________________________________________
Andrew Yang Promotes Technocracy With New Political Party
Governance and government are not engineering problems looking for a technical fix, but Yang and friends are promoting the Forward Party to promote Technocracy. Yang has also been a vocal advocate for Universal Basic Income (UBI) that was an original Technocracy plank. The odds of the party getting anywhere are slim, but they will plant their Technocrat ideas in many new places. READ MORE
______________________________________________
WEF: The Future Of Work Is In The Metaverse
The global pandemic accelerated the digital transformation of work and the work experience. Stranded at home, millions of workers across the globe replaced daily commutes, office desks and watercooler chats with Zoom calls. Cue the next evolution in the virtualization of work, the metaverse; essentially an application of spatial computing that will see us using our avatars to work, meet, learn, socialize, play, trade and transact in fully immersive virtual environments. Media hype notwithstanding, the metaverse is already here. Read More